Click here for SBA Testing INFORMATION
Home Filtering and Monitoring for Chromebooks
Edmonds School District is pleased to announce that the district has enabled the Parent Portal for student Chromebooks. This service will send weekly reports of student Internet activity to your email, and allow you to view more detailed information on a website.
To sign-up for the service, fill out this form: http://tinyurl.com/edmondsportal
To enter the Parent Portal, simply click on the "view more" link, or the "sign up" link at the bottom of your weekly email. You will be asked to check two boxes:
I understand that I may see potentiality sensitive online content accessed by my child.
I agree to Securly's terms of service and privacy policy.
The Parent Portal contains two categories on the left from which you can choose:
Activity (shows a real time audit trail of your child's online activity)
Flagged (shows posts made on Facebook, Twitter, and G+ that have been flagged by Securly)
There are also additional Parent Portal features coming soon:
Settings (allows you to control content on the device at home only)
Pause Button (to turn off Internet access during certain hours)
Emergency notifications for disturbing activity
For questions, please contact parent-support@securly.com
The district will be running information evenings on student Internet safety, which will cover the parent portal in more detail. Further information on these events will be released soon.

Goldfinch - photo courtesy of Mike Sammons
Why Certify?
Back Yard Wildlife Project
http://www.nwf.org/Garden-For-Wildlife.aspx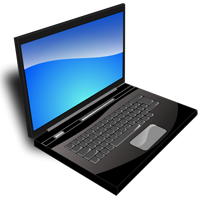 Chromebook Problems?
See Ms. Korneliussen in the LIBRARY!
KorneliussenJ@edmonds.wednet.edu

World Language Assessment
http://www.edmonds.wednet.edu/Page/11482
STAMP Practice Test: http://goo.gl/c6mmUJ
Registration: http://goo.gl/forms/WNkfq71FYJoalbU02
Remember to bring in your BOXTOPS!
Get the App! click for info.
Fred Meyer Community Rewards
re-link your card to Brier Terrace
http://www.fredmeyer.com/communityrewards.